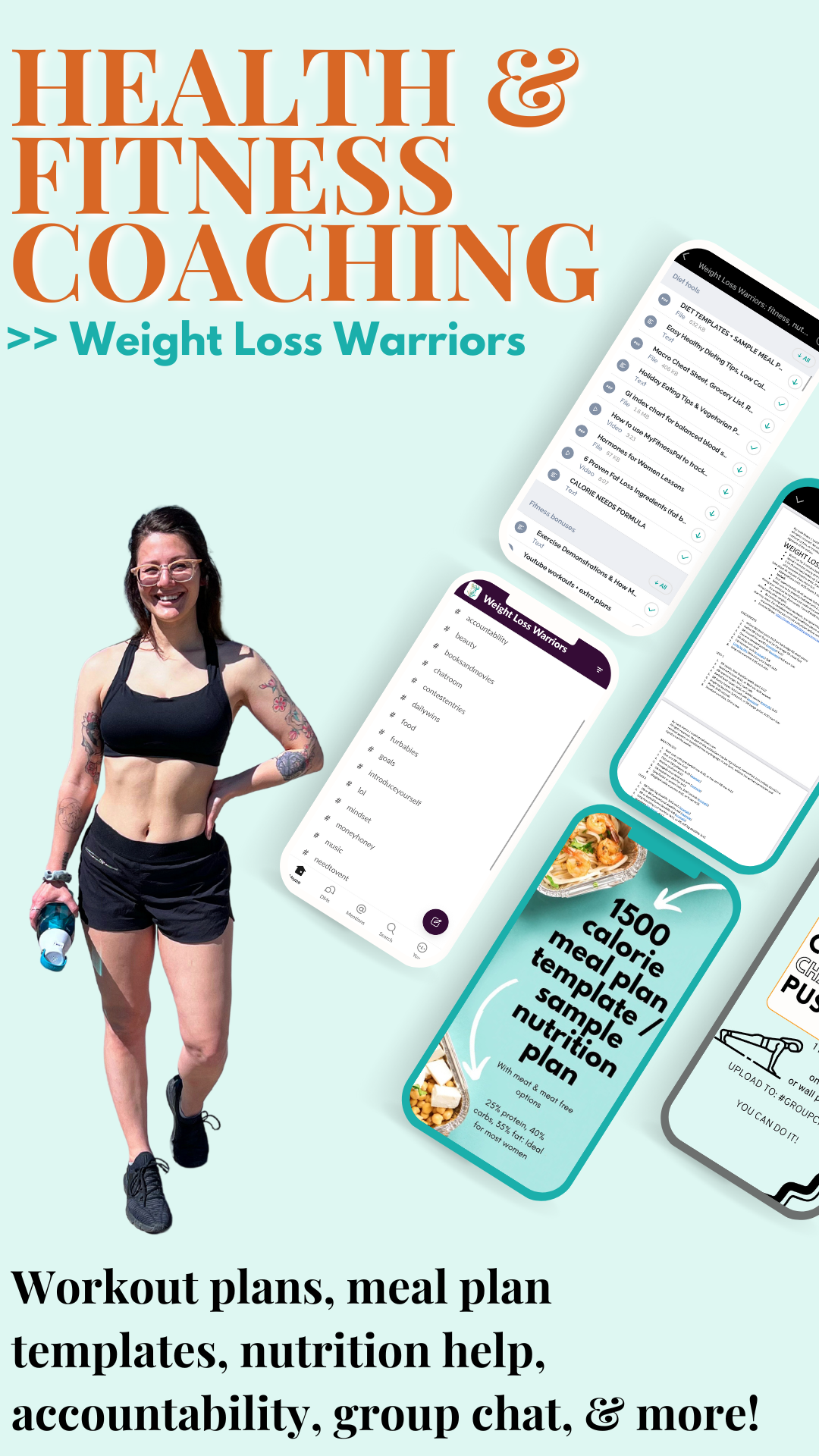 Are you struggling with the excess weight that has come from overeating?
Want to get weight loss results without rebounding?

Tired of falling off track and having to start over?
Weight Loss Warriors helps you break the unwanted habits that have been stopping you from losing weight.
WLW provides a system of accountability and guidance based on science-backed fitness training, nutrition lessons, doable yet challenging workouts, and meal plan templates/macro guides.
Best of all, all the hard work of creating a healthy weight loss plan has been done for you – when you sign up you'll get access to tried-and-true resources that will help you start living the healthy, fit lifestyle you've been wanting!
It's time to see your potential...This program & group chat will help you lose 5-50 pounds!

Weight Loss Warriors™ is your Pocket Nutrition & Fitness Coach.


Are you ready to LOVE the way you look and feel after a few weeks of workouts, support, and diet guidance?
Are you ready to STEP UP your workout & nutrition game, burn stubborn fat, get more defined muscles, and fall in love with the process?
Do you want HELP with your weight loss journey, diet, and workouts from a professional nutritionist and former competitive athlete?
Are you ready for CLARITY on exactly how you need to eat & exercise to reach your goals? Support, weight loss plans, and tips are here!
It is possible for you to have a healthy, fit body AND a balanced, stress-free relationship with food.
You deserve to feel truly confident and at peace with your body! You deserve to feel strong, confident, energized, healthy, balanced, and radiant.
Weight Loss Warriors is your solution to getting more consistent, motivated, and see weight loss results.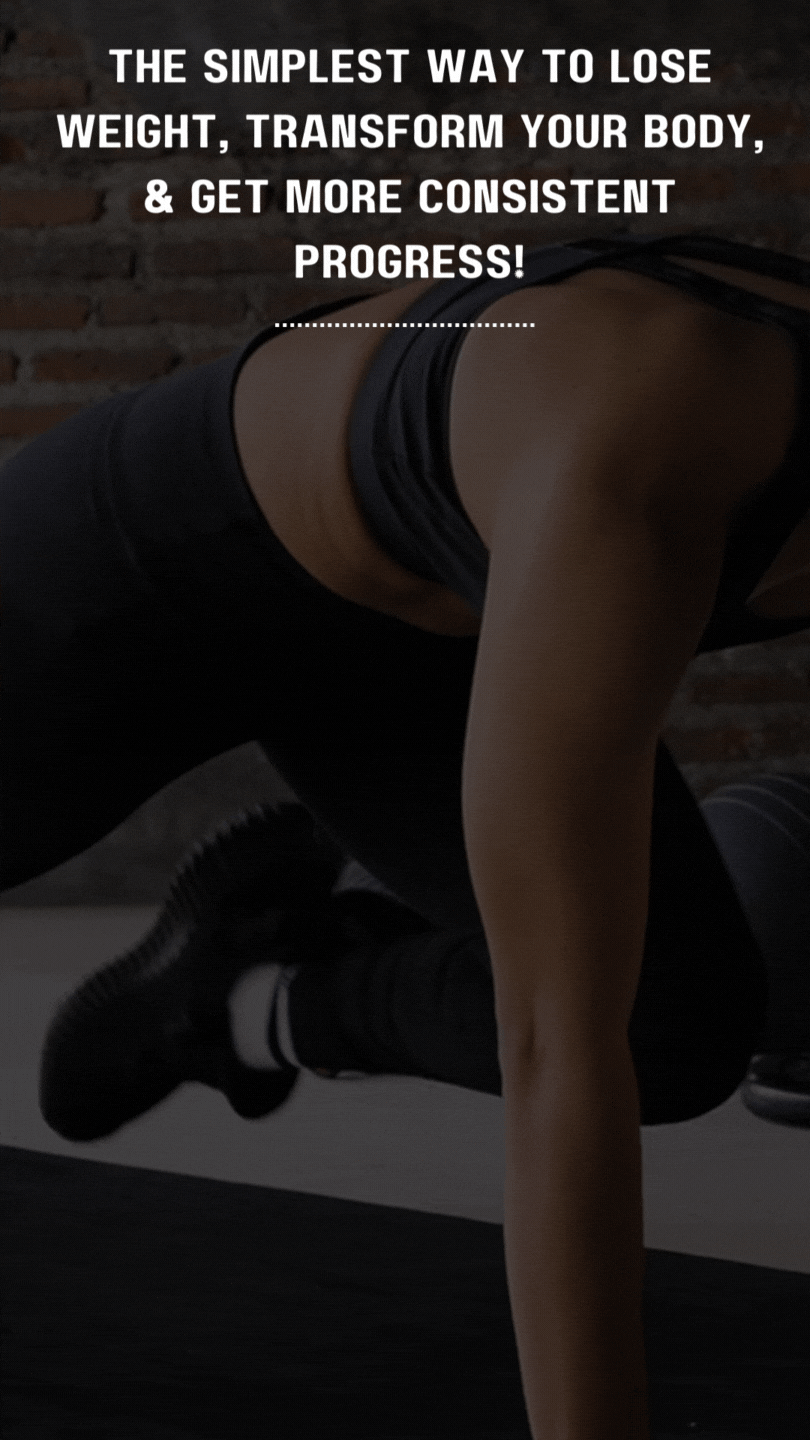 FAQ:
How many people are in the group chat? Over 20 women on a mission to live a healthy, fit, balanced life!
Do I have to join the group chat? Yes if you want to participate in the monthly contests and prizes but it is optional. I find members are more successful when they engage in the daily group chat questions and messages!
What app do I use? We use Teachable for the course, and Slack for the group chat. You can download the Teachable App (iOS only) or bookmark this page to log in and access resources.
Is everything confidential? All sensitive information is highly confidential. Pictures are never shared with faces or without consent. This is a safe, loving space where only supportive commentary is welcome.
What do I get access to for $20 a month? Weekly workout plans for home & gym, meal plan templates, calorie needs calculator, general macro calculator, mindset work, monthly contests and prizes, discounted custom nutrition plans, the bonus mindset course, and our incredible group chat!
Can I cancel anytime? Yes, from your account settings in Teachable (www.weightlosswarriors.co takes you to the teachable software we use. You will be removed from group chat if you cancel)
Can I do this program if pregnant or trying to get pregnant? Please only use this program while pregnant at your own risk. This program is not specifically tailored for these needs.
Do I get a custom plan? You can add on a custom plan when you join. You'll see the link in the course to purchase personal macro & meal plans. There are many calculators and templates available with your membership as well.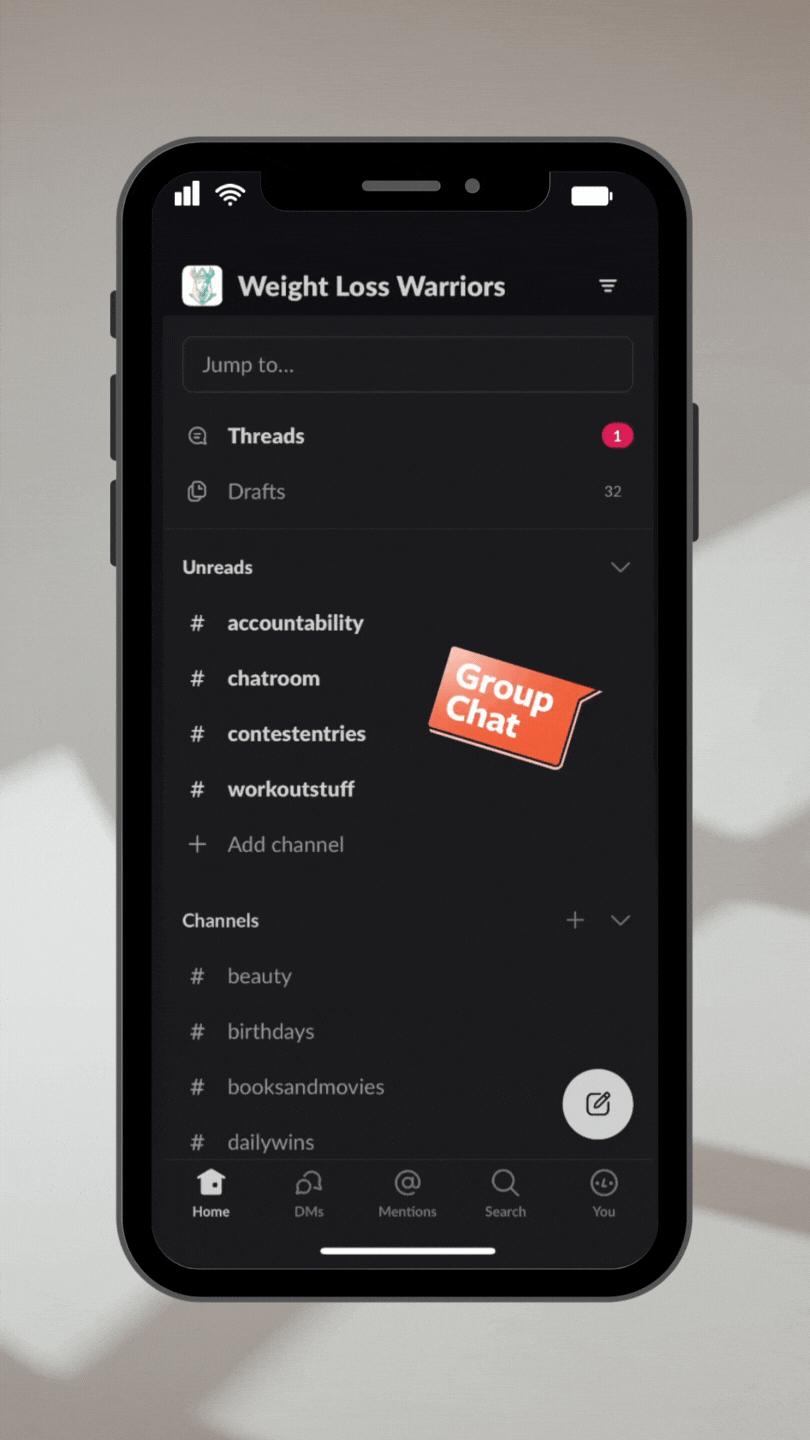 The support in our group chat is truly LIFE CHANGING!
Have you been struggling to stay consistent, positive, motivated, and accountable to your weight loss plan? Our group chat will help you!
We share daily messages, funny stories, our hard days, our sweaty selfies, questions, advice, our personal wins, more.
It's a great place to meet friends who get the whole fitness thing. No drama, just love. I also spoil members each month with gift cards when you win our monthly contests.
Imagine having all the answers to healthy weight loss at your fingertips and a group of soulmate friends who get it.
This is a place where you feel safe to voice your questions and receive amazing support from women who want to see you thrive!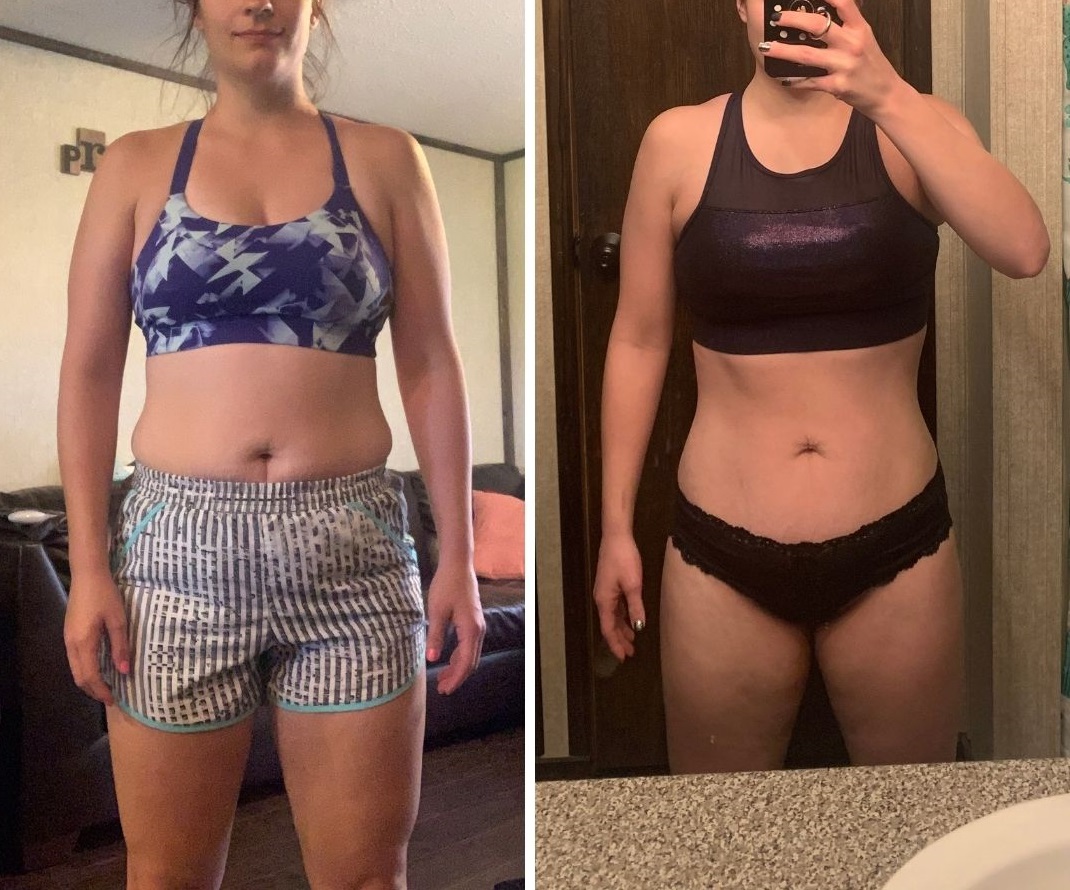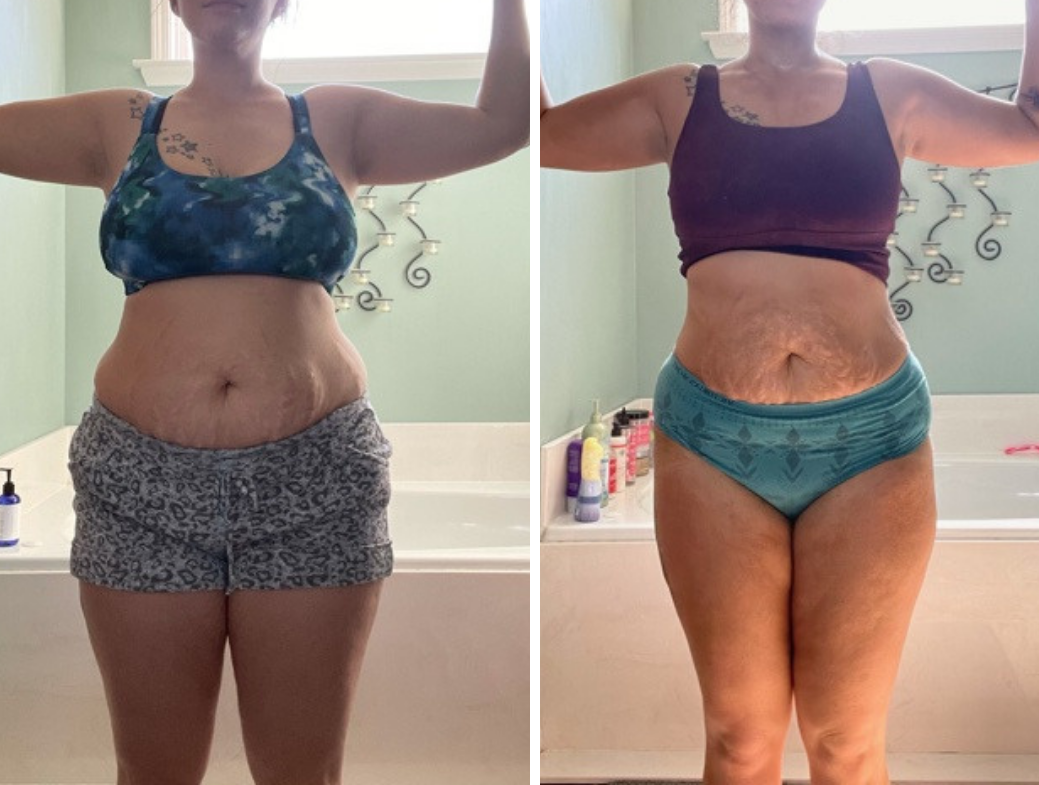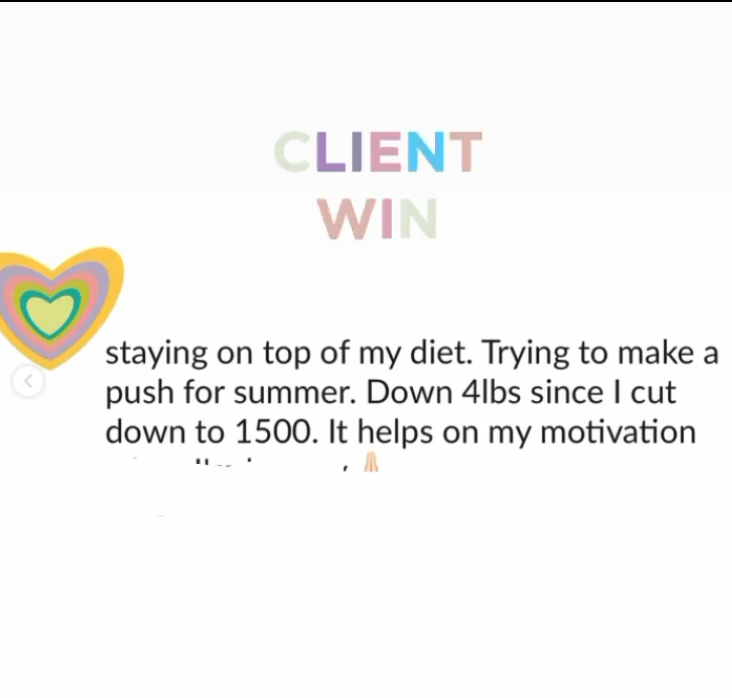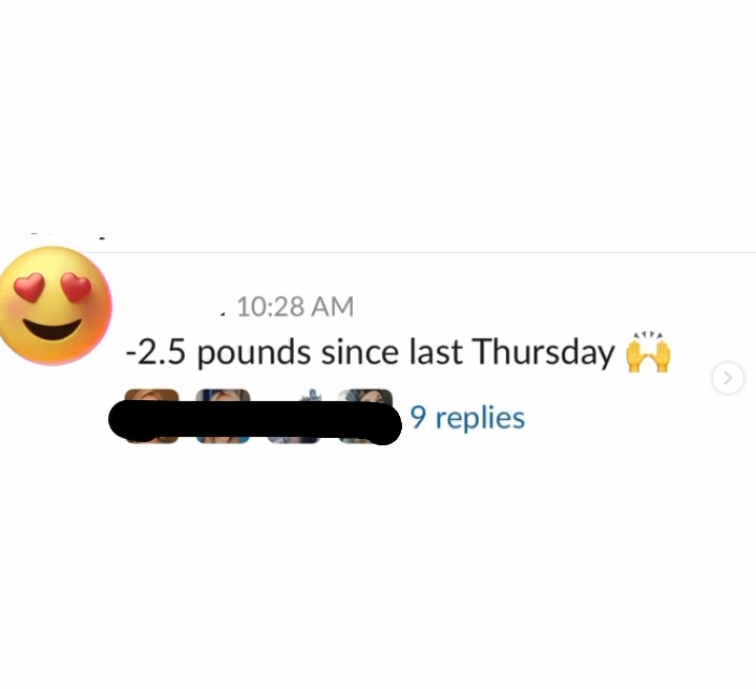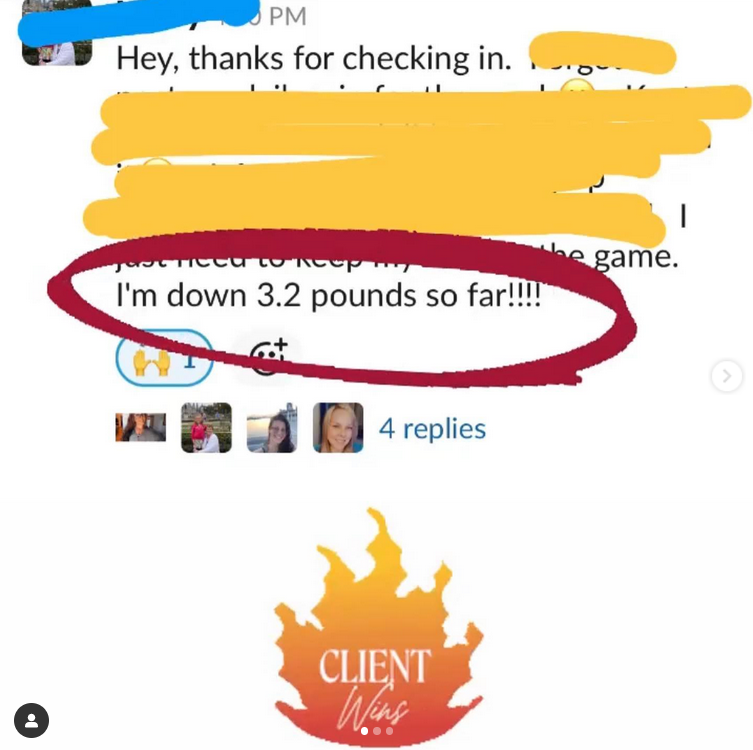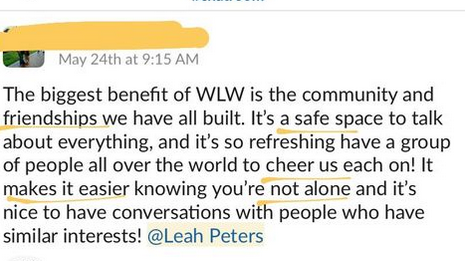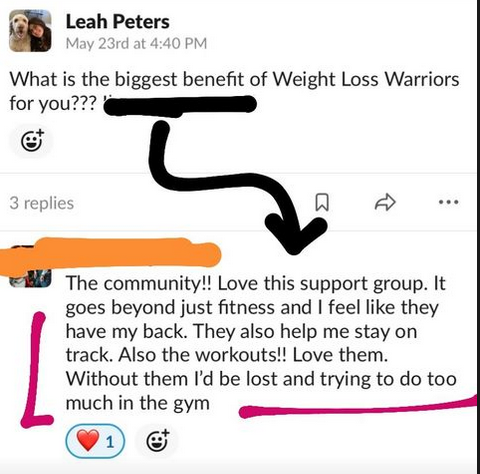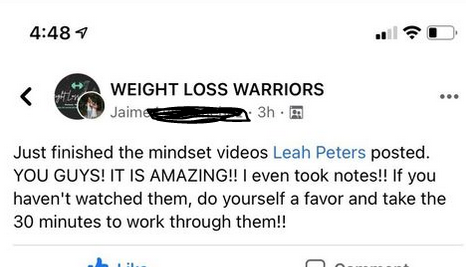 YOU'RE GETTING...
💪 BODY-SCULPTING WORKOUTS FOR HOME & GYM
🍴 FAT LOSS MEAL PLAN TEMPLATES AND NUTRITION LESSONS
🧠 HABIT CHANGE HELP AND DAILY TIPS
🙌 AMAZING SUPPORT + CONTESTS
😍 CONSTANT MOTIVATION AND INSPRIATION
✅ DISCOUNTS ON CUSTOM MACRO NUTRITION PLANS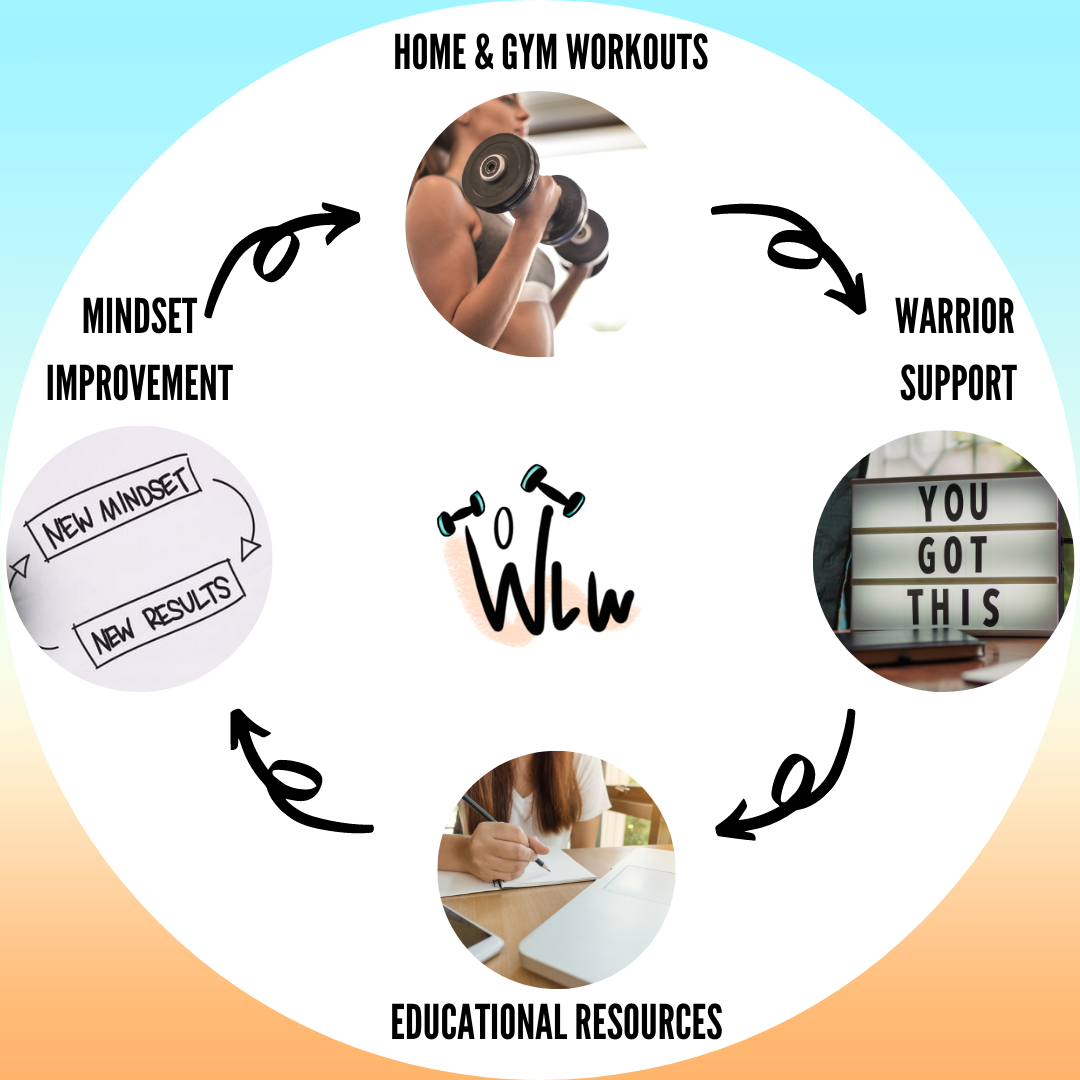 Stay motivated with a fit-minded community - we get your struggles and are here to help!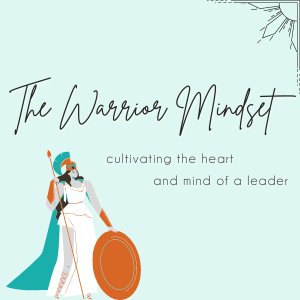 EXCLUSIVE WARRIOR BONUS COURSE INCLUDED! The Warrior Mindset
You will also get access to exclusive lectures from Leah on topics like discipline, habit change, building confidence, doubt detox, manifesting, & more.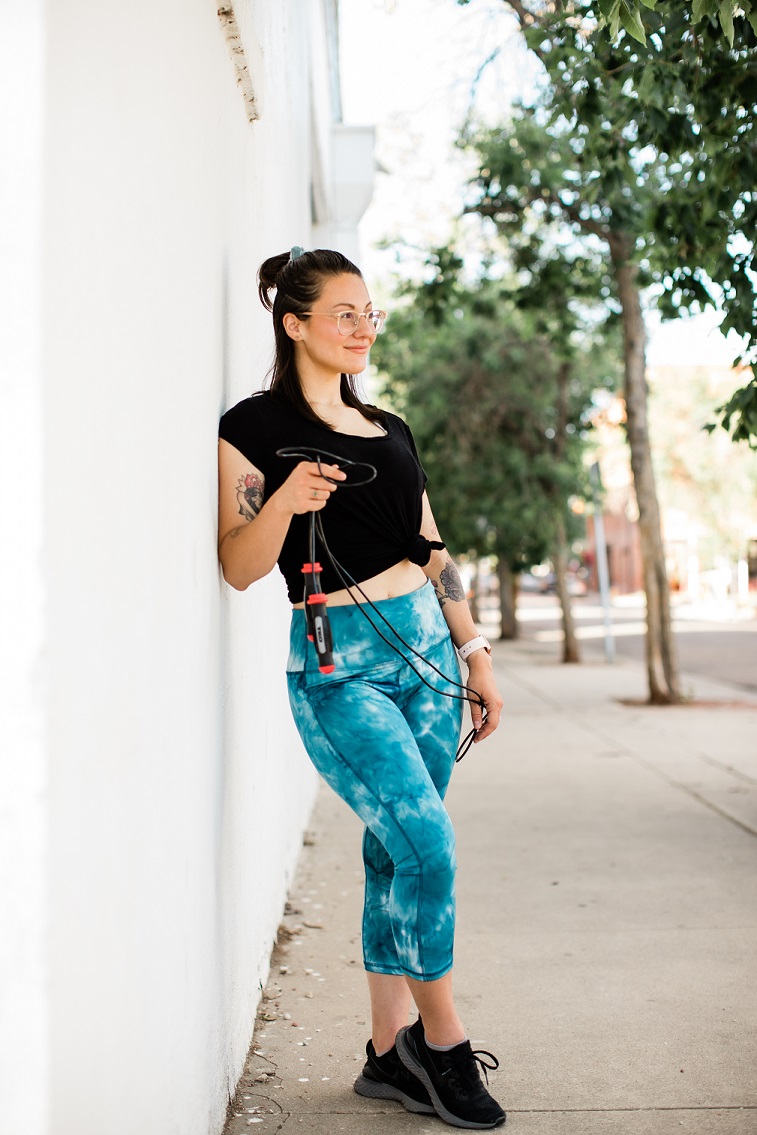 Why work with Leah?
10+ years of industry experience and countless successful clients prove that Leah's methods are unique and effective. Check out some of Leah's milestones that have helped her hone in her coaching and teaching craft.

Bodybuilding competitions:
2012 NPC Texas Shredder, 1st place, Bikini 
2013 NPC Phil Heath, Top 5, Bikini
2013 Branch Warren, Top 5, Bikini
2013 Jay Cutler Classic, Top 5, Bikini & Figure
2014 Europa, Top 5, Figure & Bikini
2014 Branch Warren, Top 5, Figure & Bikini
2015 Phil Heath, Top 5, Figure & Bikini
2015 Branch Warren, Top 5, Figure & Bikini
2016 Mile High, Bikini
Partners:
Cellucor 2012-2016
1 Up Nutrition 2019-present
Fabletics 2019-2021
Fre Skin Care 2018-present
Lumen Metabolism Tracker 2022-present
Education:
Bachelor of Arts. Mass Communication & Health and Wellness Promotion, Texas State University
Master of Science. Teaching and Learning, Colorado State University
Fitness Nutrition Specialist, National Sports and Exercise Training Association
Leah's work has been seen in Thrive Global, Yahoo! News, Entrepreneur Magazine, LA Weekly, Disrupt Magazine, and Influencive.